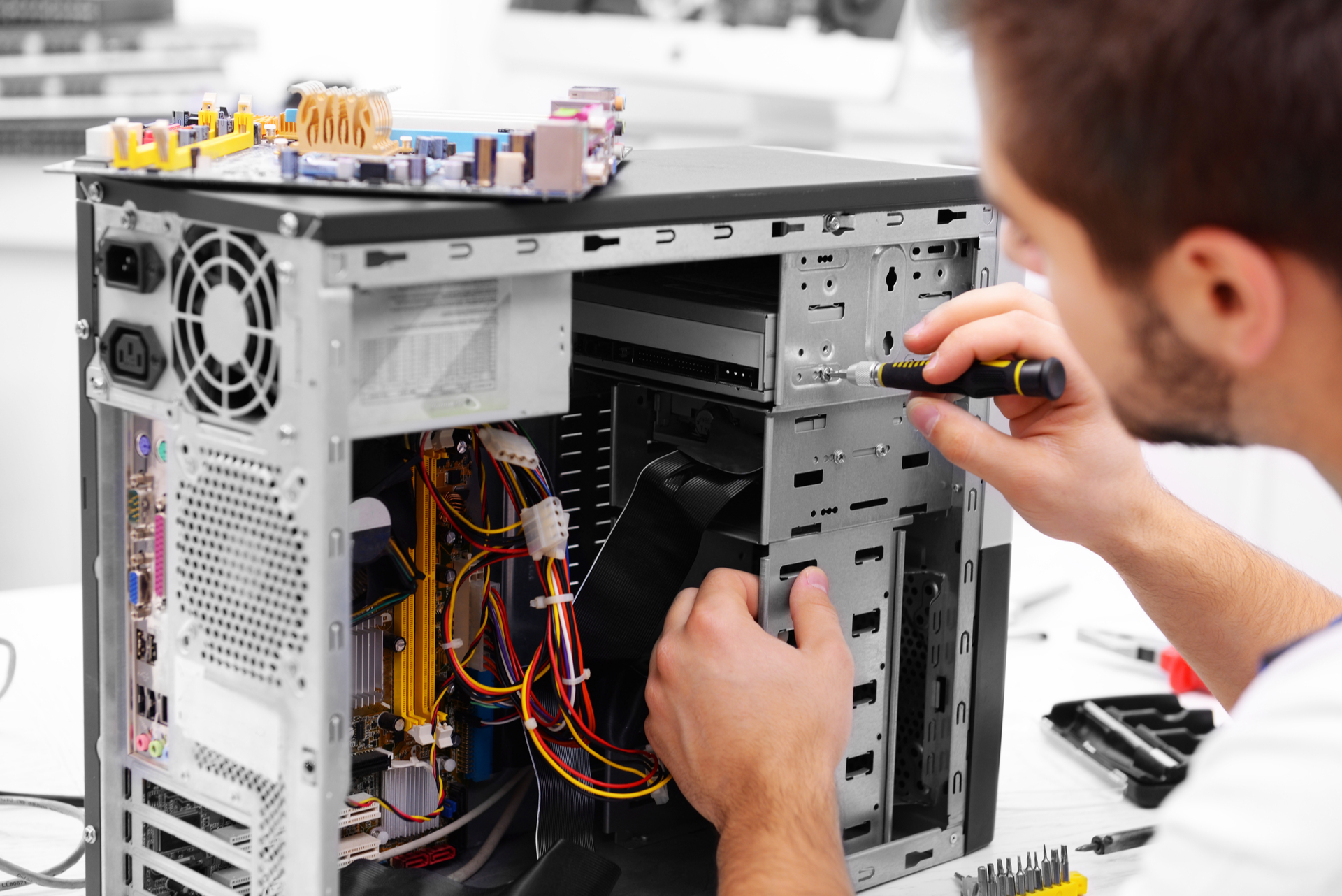 Computers have become an integral part of your lives. They have made shopping, food ordering, access to information access to information, connecting with friends etc. in a few simple clicks.  Computers have also helped in the quick calculation, research and calculated decision making in industries around the world. A modern-day business requires at least one computer to manage reports, send out emails and administer the entire business. Majority of the organizations usually have one or more large computers and a number of other computing devices for extensive data processing tasks. We also use computers at home to control the air conditioning, lighting as well as for entertainment.
Now imagine that after a hard-working week, you are watching a movie on your laptop at the weekend, sitting comfortably on your couch. All of a sudden, your computer starts heating up and, in a few minutes, you get a completely blank screen. Even after repetitive efforts, your laptop doesn't start. A major full stop to a pleasing weekend.
Common Reasons for Computer Failure
Technology often fails. There are power issues, software bugs, hard drive failure, malware etc. waiting to halt down your work at a very crucial moment. A damaged home computer will only fill you with rage. But a failure in a computer at the billing counter of your business will not only make you angry but will create a business downtime resulting in loss of revenue and reputation.
Here are some common reasons why computers fail:
A sudden change in the power supply can damage the microchips of your computer
A software bug may result in using excessive memory and processing capacity making your systems slow
Overheating and lack of adequate cooling is another reason for failure in most of the computers. Just like we get headaches when we think a lot, processors in your computer also heat up when they process a heavy amount of data
Dust and the unhygienic environment around the computer can also damage the internal circuits of the computer
Defective storage device like your hard drive may also result in failure
Benefits of Computer Repair and IT Services in Miami:
A common mistake that most of the people do is to handle the situation on their own. They try to google the solutions and apply all sort of techniques that usually causes more damage and reduces the chances of extracting crucial data out from it. That's why it is highly advised to hire skilled and trained professionals to help you with repairing your computers.
A computer repair service in Miami can help you to reduce your frustration and minimize downtime with an expert computer repair and IT services in Miami. They will not only help you to overcome a computer failure but make it damage proof from future failures. Whether you are looking for a data backup, virus removal, installation of new components or computer repair in Miami, hiring professionals is always the best idea. To support this fact, let's see how you can benefit from a computer repair service.
On-Site Repairs:
With computer support in Miami, you no longer have to load your computer in a car and bring it to a service center. An expert technician can come right at your doors and repair your computer in front of your eyes. You can give them a call and explain your situation and get an expert at your home. You are released from traveling and waiting in queues.
Save Time:
Trying to do something in which you are not good at takes a lot of time. You may have a hard time identifying the root cause of failure in your computer. Not only will you waste your time in repairing your computer with little to no IT knowledge but make it come complex for a professional to find a solution. Computer experts can identify the problem easily and get your system up and running quickly.
Slow Computers Are Worries No More:
Heavy software applications and poor computer maintenance can result in slow processing speed. A skilled professional can help you to optimize your computer and recommend hardware changes to make your computer run fast. Your business efficiency can be greatly improved if you upgrade your computers with the right set of tools.
Save Important Data:
A failed computer can take away important files, family photos, and other crucial data along with it. Computer support in Miami can reduce the risk of losing important data by creating robust backup and recovery points on your computer. Even if the computer is not starting up, they can help you in extracting crucial information with software and hardware recovery techniques.
Remote Assistance:
If there is a virus or a software failure in your computer, a skilled professional can provide instant resolution to problems with remote desktop connection. By using internet connection, computer support technician can access your computer an make the necessary changes.
Computers have created a very effective information management system to increase the productivity and profitability of an organization. But failure can create a dent in your business reputation. A computer support service in Miami can provide high-quality computer repair and IT services to minimize downtime and increase the efficiency of your computers. With multi-devise support, you can get your PCs, MACs and Linux computers repaired. To get a fast resolution to problems and increase your knowledge of IT,  hiring computer repair professionals is always a good idea.
Contact us today to learn about Bleuwire™  services and solutions in how we can help your business.